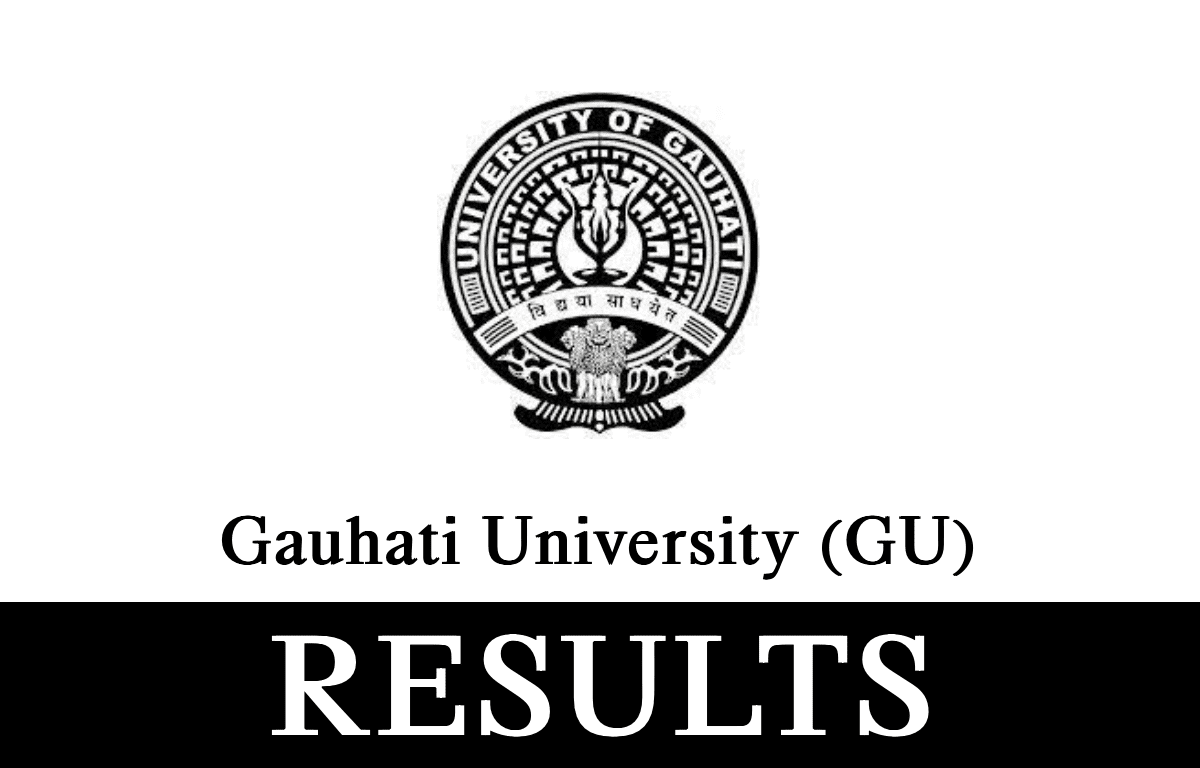 Gauhati University Result 2023 – GU 2nd Semester Result. Get all the Gauhati University and GU Portal News and Notifications here at AssamGovJob.in
Gauhati University Result 2023
The students who appeared for their TDC examinations under Gauhati University (GU) can now download their GU Result in PDF format from the link provided below.
Gauhati University is one of the oldest universities in Assam, also known as GU. Gauhati University has successfully conducted the three-year degree (TDC) course examination of BA, BCom and BSc. Gauhati University usually declares its exam results in an online portal except for some arrears exams.
The candidates who have appeared in these examinations and waiting for the result will be able to check their results from the Official GU Result link provided here. Gauhati University results are declared through the official GU Portal i..e., guportal.in or onlinegu.in
GU 2nd Semester Result 2023
| | |
| --- | --- |
| University | Gauhati University (GU) |
| Exam | Gauhati University TDC Exam, 2023 |
| Courses | B.A, B.Com and B.Sc |
| Semesters | 2nd Sem, 4th Sem, 6th Sem |
| Exam Date | 4th May 2023 – 9th June 2023 |
| Exam Type | Written Examination |
| Result Status | Declared |
| Result Date | 1st September 2023 |
| Portal | guportal.in |
| Website | onlinegu.in |
| Free Alerts | YouTube | WhatsApp |
Gauhati University Semester Wise Result Declaration Date
The following are the Gauhati University CBCS Result Dates:
| Semester | Result Date |
| --- | --- |
| 1st Semester | 14th June 2023 |
| 2nd Semester | 1st September 2023 |
| 3rd Semester | 7th April 2023 |
| 4th Semester | 13th February 2023 |
| 5th Semester | 19th April 2023 |
| 6th Semester | 10th July 2023 |
When will be the GU Results 2023 declared?
Gauhati University usually never announce the result declaration date. There is no such notification for this year's session also. In this article, we have covered only the CBCS Semester Results of Under Graduate (UG) courses of Gauhati University (GU).
We assure all our users that the results will be published here on this website soon after the official announcement. of the Guwahati University Result. The GU Results are usually declared within 3-4 months of the exam date. Students can check the date of the result declaration from the table mentioned above.
Gauhati University Result Link
Steps to check Gauhati University Result
The students who have successfully appeared in the Gauhati University CBCS Semester Exams can now check their GU semester results through the official GU Portal. To check the GU Latest Result, the students will need the roll number which is provided by their respective departments. The roll numbers are available on the admit card.
The students of Gauhati University (GU) can follow the steps mentioned below to check their Gauhati University semester results from the official portal link:
Step 1: Go to the GU Result Links section given above
Step 2: Click on your desired GU Result link.
Step 3: An official web portal will load on a new tab of your browser
Step 4: In that portal, you will find five input fields.
Step 5: Select your Result Type, Academic Session, Degree Type and Faculty
Step 6: A table will appear on the same page
Step 7: From that table, select your desired result
Step 8: After selecting, a result-checking form will be loaded.
Step 9: In that form, enter your Roll Number, verify Captcha and click on the Get Result button
Step 10: A PDF will be download on your device
Step 11: Open that PDF with a pdf reader. Inside that PDF you will get your result with a complete marksheet
Gauhati University Result Important Links
FAQs
When will the Gauhati University Result be declared?

Gauhati University declared the 2nd Semester CBCS Results on 1st September 2023.

How to check Gauhati University Results?

Students participating in Gauhati University Semester Exams can check their results through the official GU portal.

What is the URL of the Gauhati University Student Portal?

The URL of the Gauhati University Student Portal is https://guportal.in/ and it is also known as GU Portal.

What is the full form of TDC and CBCS?

TDC stands for Three Year Degree Course and CBCS stands for Choice Based Credit System.